The 20 Fingers are back in town, an opportunity for us to have a little chat with Manny Mohr !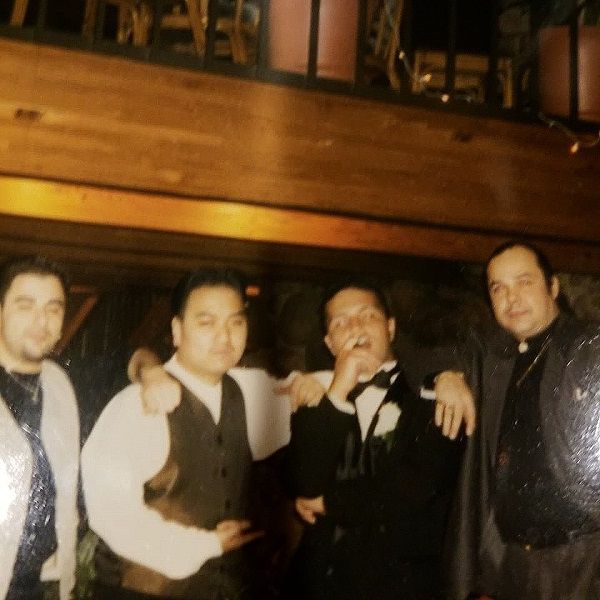 We are going to start strong straight away ... why such a long absence?
The record Label did very bad business with everyone and it left everyone with a very bad taste in their mouth. People went their separate ways. Charlie and I wrote and produced an album on Gillette that never got released in 2002. The labeled also owned everything, the name the publishing etc. We were also in lawsuits for years. Charlie Babie and I have done some things stateside here and there, but now we are working together here and there with some great stuff coming soon.
What have you done during all these years? did you get away from the stage? did you produce other artists?
I worked with many local artist and and managed a DJ for a while but I've been working for Radio stations for a long time. I have always written and produced projects. The artist Zooom and I started his project and released a single 8 years ago which hit Billboard Club Dance #35 but the business end fell through and that was that. I also have been developing a new songwriter/producer named Toonz Muzic who is just recently getting his dance music legs.
Let's go back to the beginning of the story of the 20 fingers ... how did this project come about?
20 Fingers began with Me, Charlie Babie and JJ Flores. But it really started with "Short Dick Man". That was the record that made 20 Fingers known.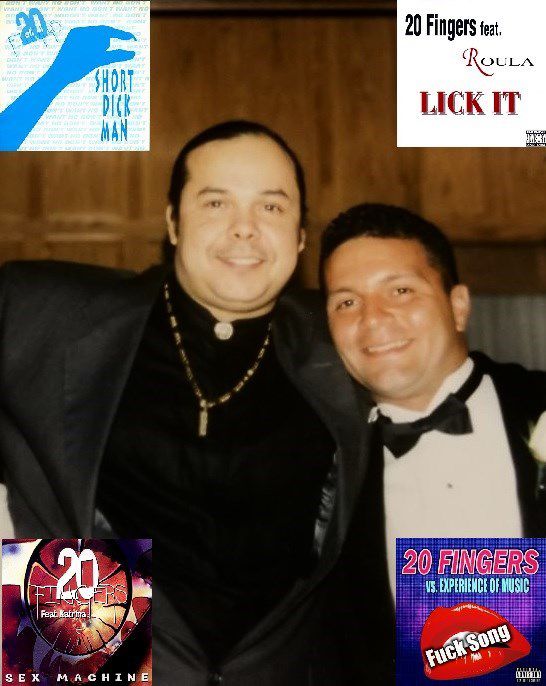 How did you meet each-other?
I was brought in to work with Charlie Babie and JJ Flores after I finished working with Steve Silk Hurley, Jamie Principle and Chantay Savage on ID Records. JJ and Charlie were actually working on an EP. It was mostly instrumentals and Charlie asked me to help him with a track. I came up with "Short Dick Man" as a way for women to have a go at men at the clubs. There were a lot of negative songs regarding women and we agreed its time….However the success was a total surprise.
Didn't you have the feeling of playing quits or double by making titles as hot as "Short Dick Man", "Lick It" and "Sex Machine"? Did the radios in US played the game or have you been faced with censorship?
Yes there was some censorship here and there but "Short Dick Man" and "Lick It" were so big they couldn't be denied. We did have clean versions of both songs. "Sex Machine" was mainly a success overseas in Europe and Asia.
The producers were men, the singers were women, how did the songwriting go?
I love working with women because women seem to always be the underdog in this so called "Man's World". I believe in breaking the Male ego with hard hitting in your face lyrics from women that will shake things up.Gillette and I worked together on all 3 of her albums and we had great chemistry. We probably laughed through most of the sessions. Working with Roula was an absolute blast. She was such a sweetheart but had a real bite and both girls were very pretty and sexy and a lot of fun.

What is the story behind short dick man? was it a joke? a question of nice revenge?
It was sort of a revenge thing against all of the negative songs about women. Her entire album was a male bashing kind of thing. But I wrote the jokes to be funny so women could have fun teasing men on the dance floor. It was a concept that worked for us and started a trend of records with women and men saying nasty things….lol.
Are you still in touch with Gillette?
We haven't talked in some time now. Gillette is enjoying her life with family and her amazing children. But we are friends til the end.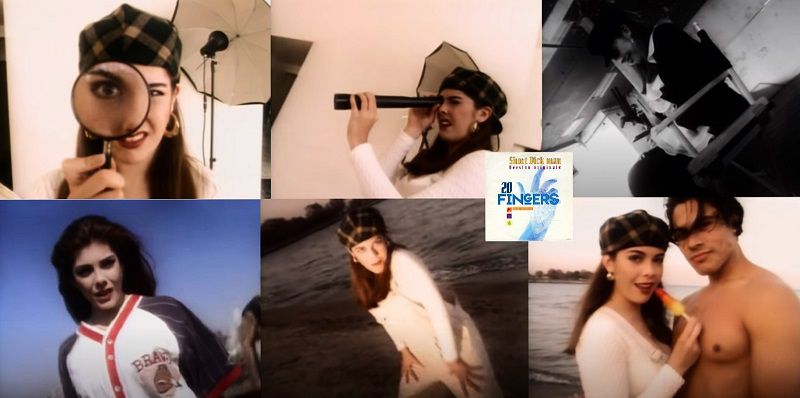 Could you tell us about your association with Experience Of Music?
I love those guys. They reached out to me and we agreed to do two songs. I met them through Hula (The Outhere Brothers) . They sent me some tracks I wrote to them and DMN Records released them. At the time I was just entertaining the thought of revamping 20 Fingers. Working with them really helped me to decide if I want to do this again. I had fun recording and Producing these with Y.E. It brought the fun back in music again. Charlie Babie and I have a couple of new songs and JJ Flores and I are writing as well.
"Fuck Song" is still in an explicit way, since the 90s, manners have evolved a lot and sexuality is even more unrestrained, will your words also be harder?
Hard to say….. I am spontaneous. I usually do what feels and sounds good. If I need a clean version I can do that as needed. I like doing different things. I guess what I am saying is we will see…lol
How would you present "Party In Here" your more recent track? Is that the 20 Finger's sound for the summer 2020?
Not really. That song is about 7 years old and was released in US. The business end had some issues so it fell off of the Billboard Dance Club Charts. It peaked at #35. I thought it would be good to drop it and let DMN Records do their thing to see how it would be received. I hope it goes good for Zooom, he works very hard and is a good person.

Are you finally planned a second album? What will come next?
Yes,We are excited to be working on more music and release an album. I think we are releasing another song by Zooom called "Amusement Park" featuring Kiara. We are working now on music for the rest of the year and for 2021. Stay plugged with 20 Fingers and get ready for more CRAZY SEXY FUN!!!. Our new thing is 20 Fingers "Making Music Fun Again"
You didn't think you would get away with it ... on the first album, there was "position N ° 9" ... What would be your favorite position? Hahaha We could be naughties too on La Parisienne Life !
I love Naughties ….My fav for that song is Position# 2 "My special gift to you" as she says to the guy (I'm the guy lol) special gifts are sooo…um….special….lol
20 Fingers feat Gillette - Short Dick Man (Club Mix) [1994]
We would share some good music with you. WE LOVE and SUPPORT MUSIC, please do LEGAL DOWNLOAD to support your favorite artists and keep best music alive! For ...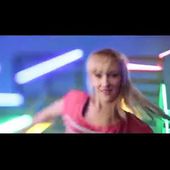 20 Fingers vs. Experience Of Music - Fuck Song (Dmn Records)
20 Fingers vs. Experience Of Music present Shut D'Gaga - Fuck Song Stream/Download: http://bit.ly/2KN82dR Two experienced dance acts join forces together: th...
20 Fingers Live. 143 likes. Songwriting/Production and Artist Development ...
Charles Babie and Manfred Mohr, two Chicago producers, teamed with rapper Sandra Gillette for "Short Dick Man." The clean version of the single ("Short Short Man") reached the Top 20, and Top Five ...