Meet Jennifer Touch who just released her first album named "Behind The Wall" !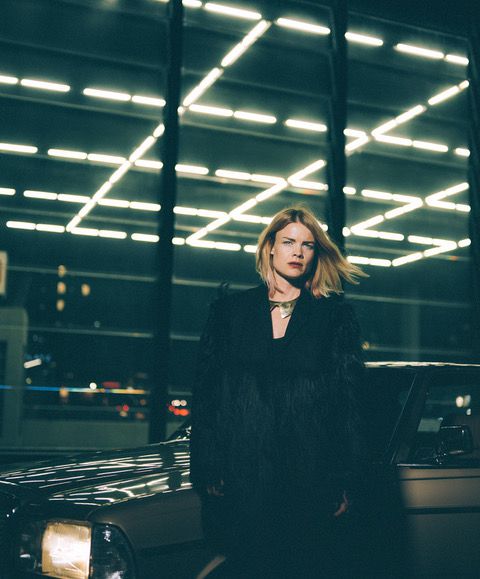 Could you introduce yourself to our readers ?
I'm a German musician, which means I'm a vocalist, composer, producer and DJ, currently based in Berlin. I'm in love with Synthesizer sounds and edgy vibes. My music is wandering around in the fields of wave, no wave, post punk, pop, electro and techno. All this is influenced by the early 80's but also 90's music.
More difficult, how would you present yourself as an artist ?
As an artist I stand for devotion and honesty. To myself, my art, the world. I really try to give everything in my power to create special sonic gifts that I can pass on to society. As a woman, I also stand for an alternative that should have long since become the norm. I try to remain independent, but with a commitment based on love and respect. I don't have much money, but I feel blessed to be an artist with a certain freedom of movement and development. I am always curious about how I can do things on my own. But there is a price I pay to live this life. That is why I stand for courage.
Would you say that your musical style is a crossover between electro music, synth wave and also industrial ?
Yeah, you could say that. But for me, it's more like the essence of all these parts. I love to create something new out of all my influences by respecting them but not copying them. And it just bores me to always go the same way. I love to bring different parts together and surprise the listener with small and unexpected changes in a song. I call it Post-Wave Cold-Pop-Acid-Romance.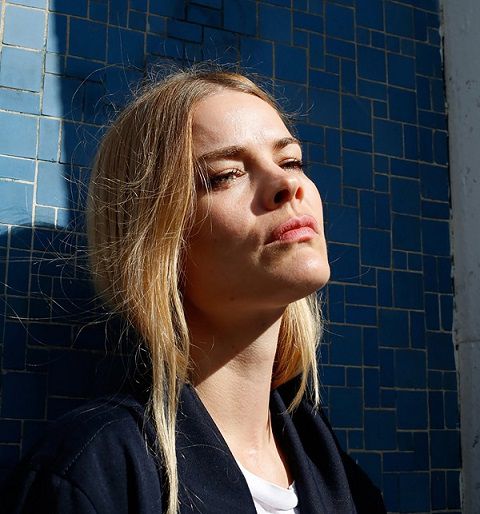 What is behind this wall ?
Me. And my songs. And whatever you make of them.
What the songs of your first album are about ?
It is a work about my past and a utopia of how the world would sound if things were not lost along the way. I try to collect the pieces of my past and express my own reality as an artist and human being. The songs are basically about appreciation, struggle, love, denial. I dedicated the last 2.5 years to this record because I wanted to bring out every detail in the best way possible. The deepest reflection, but in a playful way.It is also simply the fun of exploring my inner universe. And to try out some things. I just wanted to create the songs that I missed. My own universe now has its own soundtrack.
Were the years before this record years of exploration to find your own sound ?
Yes, if you keep working you develop, invariably. I just did not stop. And a certain essence of the last years is showing of now. Any artist, any worker is getting better or moving forward if he / she really sticks to the core. If you stick to the shiny cover of things you will reach the end and then you have to repeat yourself. I'm happy to change the cover anytime, it does not mean something to me. It's the heart of the music that beats. That's what i might have found now. So whatever comes next, I hope I did not reach the end already, like: this is my sound now. No, I'm still moving on. I will always try to create something out of my influences - from the past and the current.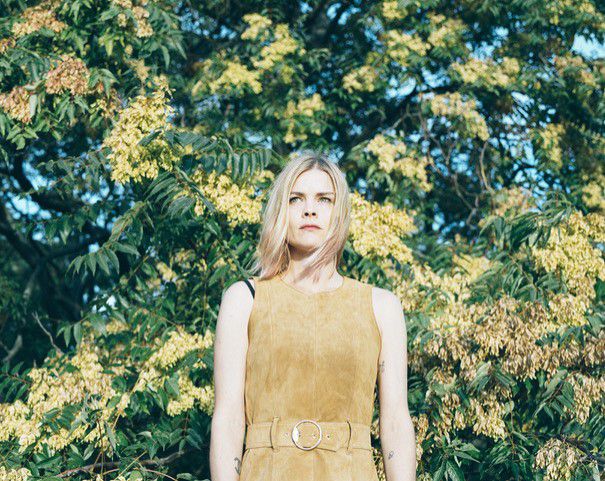 In my article about "Behind The Wall", I said that your record would have been perfect for "Atomic Blonde" soundtrack. Would you be interested by making music for the cinema ?
I'm totally into this idea. To do a soundtrack for another artist's work would be amazing. Or just even to find one of my songs in a movie. No adverts. But movies, theatre.
Who are the artists who made your musical culture ?
Most GDR mainstream artists from the 80s influenced my musical experience, also Depeche Mode, Snap!, PJ Harvey, Sonic Youth, DAF, the acid techno sounds I heard in the 90s. Iggy and the Stooges. British pop. Some hardcore punk bands like Cause for Alarm. It was always a special mix of different shades, depending on my mood and my own interests, but I always loved a good and cool song, presented with a special calm or anger. It's about the vibe that an artist or a song sends out. I have never followed a particular cult about any bands. It was boring, I rather tried to find similar pieces in a totally different scene. Everything is connected in the end. And then I created my own world from this mixture. I think that's a very British way of consuming and creating pop culture. That's why I feel very connected to this country.
What color would you give to your album and why this particular one ?
Red. Because this stands for love and danger at the same time. Most of the songs sound red to me. In different shades.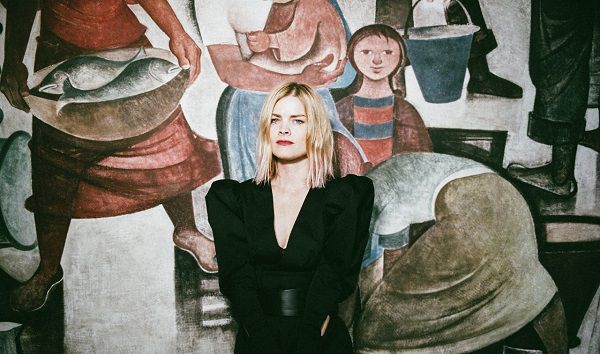 What are the most frequent feedbacks on your album ?
They are really positive, I'm grateful people dig my work! I think some people get an immediate access, some need longer. But my record has many doors to enter. And I hope they get that it's not just another 80's related album. There's a lot to see if you really look behind the wall.
Do you already have ideas for the next one ?
I'm starting to think about it. I'm looking for the next step, the next story. I think I will try again to create good songs with electronic sounds. But I can't tell where the next creative move will take me. I will go to England and maybe France and see what vibrations I pick up and reflect creatively. It will not be another album where I look back. It will be about the future.
Jennifer Touch. 2.3K likes. Management: Oliver Barduhn Oliver@support-agency.com