La Parisienne Life proudly presents the singer Immy!
Hello Immy, can you please introduce yourself to our readers?
My name is Immy, I'm a singer-songwriter from Germany. I come from the city of Wuppertal, which is located next to Düsseldorf and is known since a famous choreographer, Pina Bausch is from there. I spent 3 years living in London before moving to Paris, where I have been for 4 years now. I come from a family of artists and I have been singing since I was 4 years old. I am a singer songwriter and I write with my fellow musicians. I love collaborating with people from other countries such as Manu Dibango because I find these musical and cultural exchanges very rewarding. I have worked on various musical projects and I just released my first single under the name of 'Immy'.
How and when started your musical career?
I started singing at an early age and I was 12 when I first got on stage with my first band. That was also the moment when I knew what I wanted to do. A teacher at my school gave me a chance and the confidence in myself to sing. I started playing concerts in Germany and released my first single, which was a cover of "Hero" by Mariah Carey. It was released on a compilation made by European tv channel Eurosport for the Olympic Games.
Why did you change your stage name?
I change my name depending on each project I start, it depends on whom I work with or what genre the project involves. I always liked funk and soul and I sang this project in German under the name "Imke Funk & Band". I started the project "Immity" when I first came to France. With this project, I have performed concerts in Paris and the Parisian region. My new solo project we could say is 100% Immy, it's 100% me. Immy has been my nickname ever since and this solo project, is really me today, it's a very personal project to me.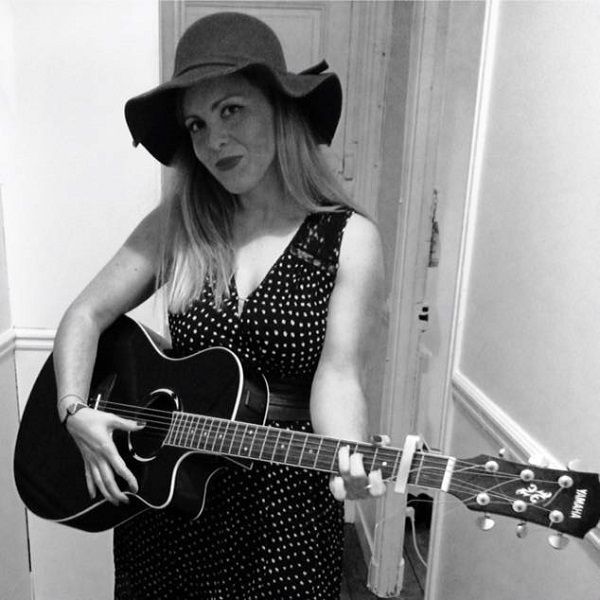 How did you come to France?
I had created a musical project in Berlin with French musicians who lived in Paris. We were doing songs in French and English and I decided to move to Paris to develop the project, which was the logical step. It was a creative project with beautiful ideas.
How would you present musically your new single "Heavy Hearted"?
I'd say it's a mix of r'n'b, neo-soul and funk. It's the mix of genres that I like. I'm going to try to keep this style on my whole album. I am very excited of the idea of making a special version with a French musician which I am working on currently. This single was done with Loomis Green who is an American musician living in Germany for 30 years and with whom I renewed contact with recently. I have known Loomis for 17 years and he is like a mentor for me. He really knows me vocally. He worked and played with artists such as Eartha Kitt and Patricia Kaas.
Are you working on an EP or an album now?
I'm working on an EP that I hope will come out by the end of 2016. There will be six songs and a second single released before the EP, but nothing definite is decided yet. This EP will be in the same style as my single "Heavy Hearted" or even a little bit more funk. The EP will be self-released and I would love to write a song in French too.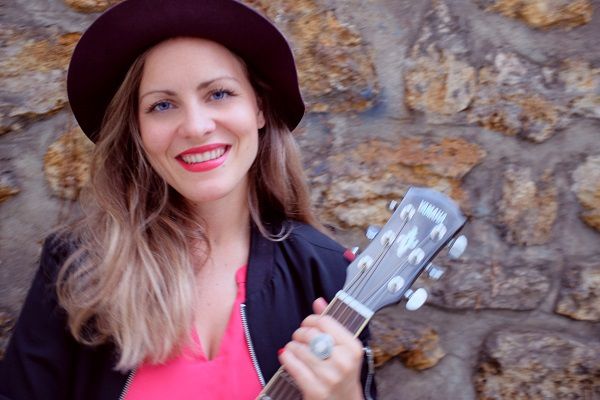 What is single about and can you tell us about the music video that you released?
For some reason that is always complicated to explain (laughs). This is the story of a pair of lovers who are happy at the beginning of their relationship and then they experience ups and downs. They end up not being able to be together but they refuse to separate because there is always a little spark that exists. I say that my heart is heavy because I do not want to finish this story while I look for solutions to heal my wounds. I think this title was perfect to be shot in Paris and we shot for two days. The clip was directed by Mathieu Heinemann who is not only a director but he is also roller skater champion. I saw his previous works I really liked the way he knew how to transcribe emotions on video and I wanted to work with him. This clip was a challenge for us because we had to find amazing places to shoot. For example the barge was found unexpectedly and we had to arrange our shooting with the Parisian weather with rain, wind and storm(laughs). The actor next to me is also a model, called Massimo Moretti.
Has music always been a part of your life?
I come from a family of music lovers and musicians. As a child, I already loved to sing. I learned the piano and took singing lessons. I play the guitar for four years now, it helps me to compose and it trains my ears. I studied music and media management to have a second mainstay.
When will you present your new songs on stage in Paris?
I'll wait to finish my album and I think start to do live performances at the end of the year. I'll finish my songs to the best possible standard and then I will certainly do acoustic sets. I love playing live and I can't wait.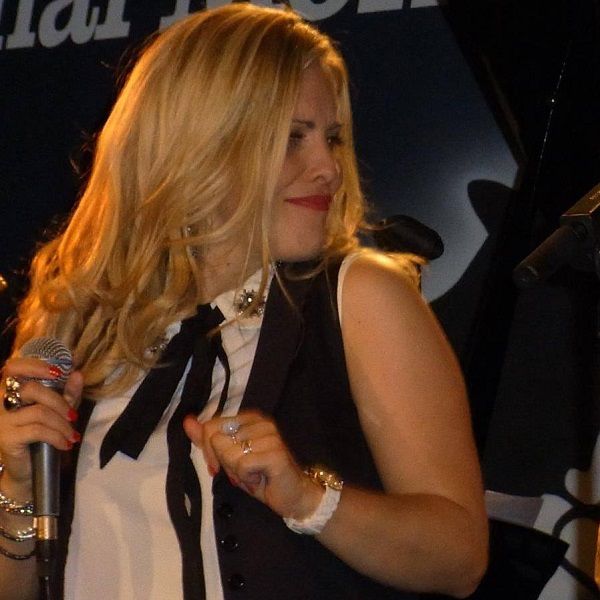 Are you planning performance in Germany?
Not at the moment because I'm concentrating on Paris because I live in France, but I would perform my songs in Germany thereafter.
What are your next projects?
I have many things to do to develop my musical project Immy. I will focus promoting my music and on each single of the EP. I love this project and working with musicians from different cultures. In future, why not a project in French or with some cover songs in French? The possibilities are endless!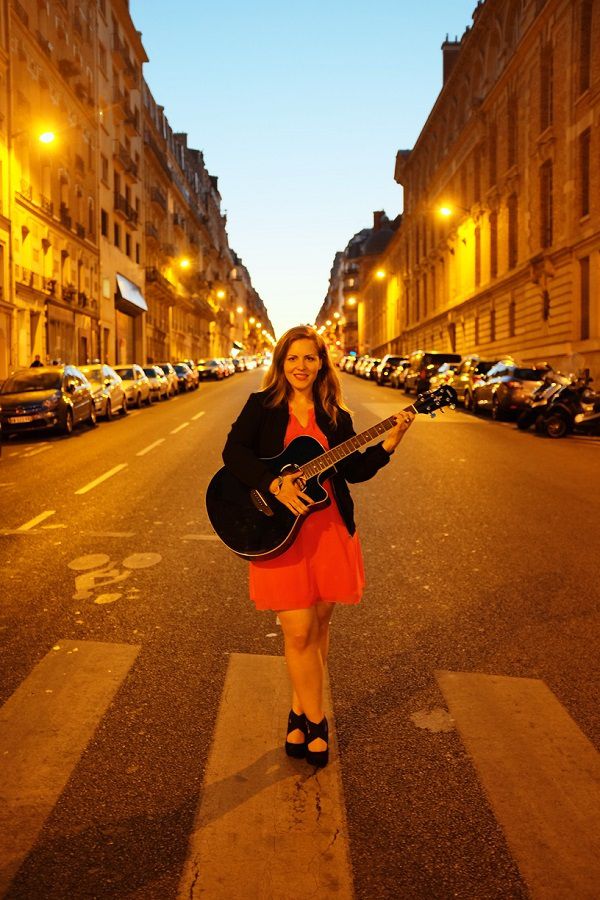 Immy ("Heavy Hearted" now available on iTunes)
Immy is the new project by singer songwriter Imke Wallraf. Immy known as a funk and r'n'b singer in her native Wuppertal, Germany, comes from a musical family. Starting with garage bands in high ...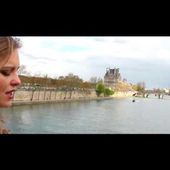 Facebook: https://www.facebook.com/Immy-130395300444716/ Now available on iTunes, Google Play, Amazon, Spotify & Deezer! Twitter: https://twitter.com/ImmyOfficial After Immy's first own music ...
https://www.youtube.com/watch?v=9AtaaBrircw&feature=youtu.be
Heavy Hearted - Single de Immy sur Apple Music
Écoutez les morceaux de l'album Heavy Hearted - Single, notamment " Heavy Hearted ". Acheter l'album pour 0,99 €. Morceaux à partir de 0,99 €. Gratuit avec un abonnement Apple Music.
https://itunes.apple.com/fr/album/heavy-hearted-single/id1131807056