Learn more about the story and the further projects of U96 !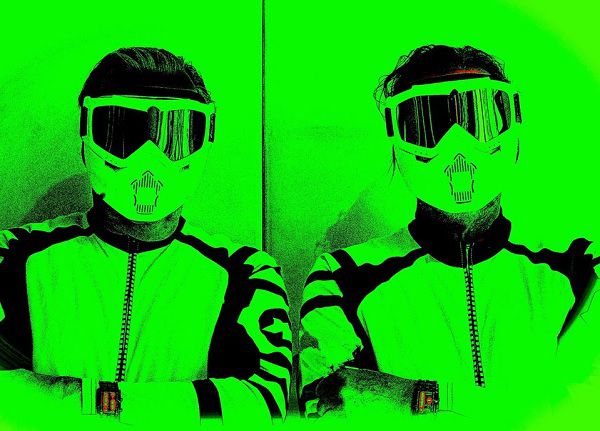 Could you briefly come back for us on the birth of U96 in the early 90s ?
Hayo : Ingo, Helmut and me formed U96 while we recorded some tracks in our studio together with Alex who I met in a club here in Hamburg called "Grünspan". At the time in 1991 that club had a special night once a week called "Opera House" and it was the place to be and a very special event with the coolest Music and DJs. Alex was a DJ in another club in Hamburg and we were introduced by a mutual friend. We decided to produce some tracks together and it turned out that it matched quite well with him being a DJ and us being producers and musicians. That`s how it all started.
Could you tell us why there was such a long break between "heaven" and "Out Of Wilhelmsburg" ?
Ingo : Well, after Heaven we had a string of other releases (i.e."Seven Wonders", "Energie"etc) but after all that huge success we decided to go seperate ways as we had different ideas how to go on with U96 musically. We were more into techno and wanted to take U96 down the live road and Alex wanted to keep U96 as a commercial studio project. So with him being the "face" of U96 at the time we decided to let him record another album on his own and that was "Out of Wilhelmsburg" and if you listen to that album you can tell that it wasn't a true U96 album anymore.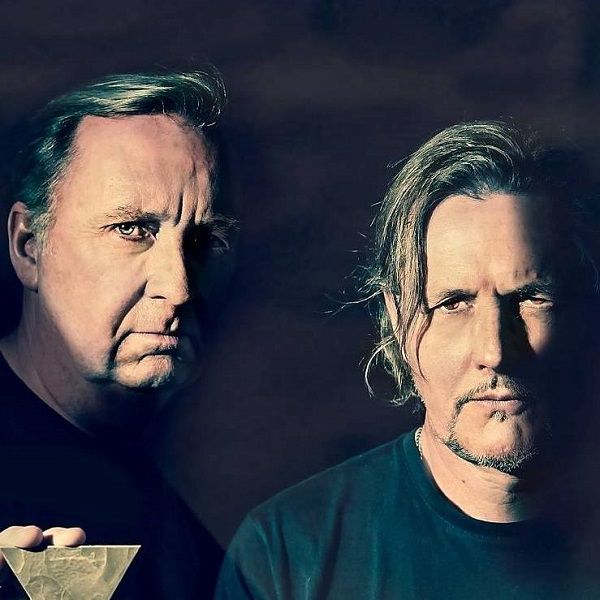 "Das Boot" became a massive hit in the clubs and in international charts when it was released, did you get a return from Klaus Doldinger who composed the original melody ?
H: At first, Klaus Doldinger wasn't happy that we made a techno version out of his film score for the movie, but when his daughter came home from a club night in Munich were they played our version of the song and she liked it, he changed his mind and put his thumbs up. We met him a few times after that on our Gold and Platinum Parties;-)
"Night In Motion", "A Night To Remember", "Night On Earth" and now "Nightride",Is inspiration come mainly at night?
I: Yes, we love to produce and write in the dark as it suits U96 very well. That mood is very important for the U96 sound!
What could express "Nightride" ? What is the main feeling or sensation in this instrumental track ?
H: "Nightride" is mainly influenced by the surreal time that everyone in this world is facing right now and we made the little video cruising down the empty streets of Hamburg. It wasn't really meant to be a proper single release but people liked it and so we will release it although our new single will be out soon. It is called " Let Yourself Go", so no other "Night" in there;-)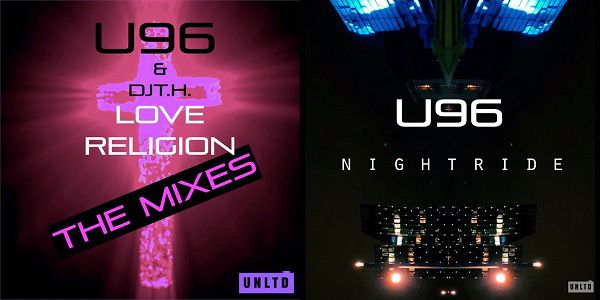 You recently released new remixes for "Love religion", could you tell us more about your choice to revisit this song from "Club Bizarre" ?
I: We are currently doing remakes for many of our old hits as we like to have new versions of the tracks and on those we are working together with a lot of DJ/Producer friends like ToneNation and DJ T.H. who created new and exciting mixes. "Club Bizarre" is in the making too and it was recently even covered by John Christian and Juliette Claire and mixed by the infamous Don Diablo!
You have collaborated several times with DJ T.H, could you tell us more about him and if new songs or an album of remixes are planned?
H: DJ T.H. alias Thomas Gatzka is a friend of ours and we really like his approach to our songs in a new style. "Club Bizarre" will be our next project but we will also have remixes by other DJs as well as a new version by us. Apart from Thomas we are currently working on an album in cooperation with former Kraftwerk member Wolfgang Flür that will be released soon.
How do you see the musical evolution of U96 since your beginnings?
H: Well - U96 was a techno project originally and then turned into a commercial hit machine which was good for us because we could entirely concentrate on making music all day. You can see the slow evolution from being"leftfield"artists to"mainstream"artists although our first track"Das Boot"is still the biggest hit we had. Anyway, when I met Ingo again in 2015 after a long break of more than 10 years we realized that we still had the same spirit and views on how we`d see U96 today. We love Trance and Techno and we love to try out new sounds and genres. We try to be as free as possible in our musical works now and we also love to cooperate with young artists of today. The main focus we have though are our live shows that we started a couple of years ago. U96 was no live-act in the early days and we have realized that it works very well. Hopefully we can do shows sometime soon again and hopefully in France too!
What do you think of electronic music today?
H: We like a lot of new artists that are currently successful like Artbat, Camelphat, UMEK, Fisher (OZ) and Charlotte de Witte to name a few but obviously we also love and listen to established artists like Daft Punk, The Chemical Brothers, Underworld or Eric Prydz who are still releasing great new music regularly and who are also creating superb live shows.
What are your musical influences ?
I: We are both influenced by music from various decades starting with the early electronic artists like Bowie, Brian Eno, Jean-Michel Jarre and of course Kraftwerk to the electronic music artists of today. We like to listen to all the great electronic music artists out there.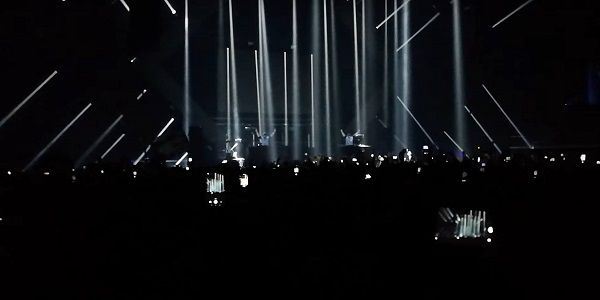 What would be your favorite song of U96 and why this one?
H: "Love Sees No Colour" as I like the mood and feel as well as the title that is still important to say in these times today.
I: "Club Bizarre" - I just like the strange feel and melody of the song.
Did you think your musical project would have such a long lifespan? It's quite rare in Electro-Dance music !
H: We never really thought of the lifespan of U96 but we are very thankful that it lasted and still lasts for such a long time. I think one reason is that we still produce new music unlike many other artists from the 90s. We still gain some new fans and we still have some very, very loyal fans that went all the way with us. So now we have decided that we will keep U96 alive until we leave this beautiful planet. Also, we would wish all our fans mental and physical health in these times! May all of you get out of this ok !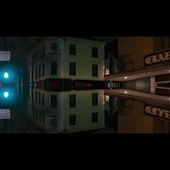 A little new track influenced by the Covid-19 lockdown. A nightride through the empty city of Hamburg, Germany cruising the Reeperbahn, city and harbour area...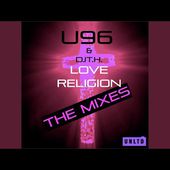 Provided to YouTube by Kontor New Media GmbH Love Religion (Original Mix) · U96 · DJ T.H. Love Religion ℗ UNLTD Recordings, Germany Released on: 2020-04-03 A...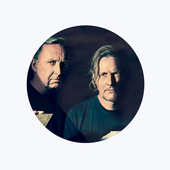 Und deine gesamte Musikmediathek auf all deinen Geräten.
6 395 personnes aiment ça 6 463 personnes suivent ce lieu Facebook vous montre des informations pour vous aider à mieux comprendre le but de cette Page. Découvrez les actions des personnes qui ...