The singer Linda Freeland answered our questions !
Could you introduce yourself to our readers ?
My name is Linda Freeland and I hail out of Queens New York. I am what they call a 'born singer' living my life as a professional soprano vocalist working in the musical fields of Gospel, Soul, House and R&B. Since quite a while I have switched my residence from the US to Europe/Germany. As a producing artist I am working on the stage and in the studio under my own name and for professional colleagues in their projects as front or background singer live and in the studio. Quite a few of my productions under my own name charted in Europe. As God's child I am deeply rooted in the Christian Faith.
How did you musical career started ?
At the tender age of 4 I performed my first solo in the service of my church. Even as a child I loved entertaining my school mates on the playground, and for 25 cents in my pocket I sang all of the soul hits that were in the charts in those days. Afterschool I wait often times in front of the Godfather of Soul James Brown's house hoping to get a glimpse. As a teenager my singing was only for the fun of it and for the church solo on Sundays. But one day I read an advertisement for an audition for a band singer. I had to pluck up my entire courage and driven by my sister ('you can do it, you can do it...') I auditioned and I got the job! That was the point where I started as a professional singer. The Band was called 'Baker Street' and from this day on I toured with the band through the whole US, playing Top 40 music. There is hardly any smoky nightclub or a swanky hotel between South Carolina and Massachusetts, Arizona and California that I not had the pleasure of performing in. All these experiences have molded me into the vocalist I am today.
Aftercoming to Germany I got in touchwith the local and regional scene. I jammed with a lot of bands and musicians and toured with them throughout Germany. In the late 90ies I had the opportunity to perform in one of the first televised 'casting shows' produced by Endemol Productions in Hilversum/Netherlands. And I succeeded! With a rating of 6 million TV viewers I stepped into a new class of popularity. Afterthat a lot of producers offered me collaborations and I was able to begin my career as a producing artist;working together on stage and in studio with No Angels, Down Low, Rappers against Racism, Masterboy, Jam &Spoon, Jonny Logan, KC &JoJo, Jimmy Somerville just to name a few.
Today my producer is Ralf Holl, who does a great job. I still miss my good buddy and former coproducer Mike Staab (Platinum decorated boss of the world famous group 'Magic Affair') as he passed away in 2009.
My productions 'Hot Stuff', 'Deeper Love', 'Smooth Operator' and my new maxi 'Tell it To MyHeart' charted European wide.
Even with a busy schedule of show events, TV-Appearances and studio projects my first priority is to praise the Lord with my "Church family" and to help prepare the young ones for life's journey.
How would you present your new single " Tell It To My Heart» ? ( musically speaking)
I hadn't heard the original from Taylor Dayne for quite a while but in early spring this year they played it on the radio and I was immediately fascinated by the idea of remaking this track in an up to date version. I talked to my producer and he agreed. The resultis an easily into the here and now transferred version of this classic track from 1987. Perfect for the clubs and unavoidable to sing along from the first second on. I think my interpretation is powerful but still relaxed and cool;driven by an irresistible marimba hook, beat and bassline. The Old school-Mix lives in the spirit of the 80ies electro-funk music. Back to the future of electronic music.
By the way:within the nextdays another remix release of my 2016 version of 'Tell it To myHeart' is coming in the download stores. Freshly made by famous DJs/Remixers. Watch out for that in September!
What the lyrics are about ?
At first sight it appears like a normal love song, with slightly sexual insinuations. But it is more than that. It talks about the balance between the pleasure of the moment and the grief after a fast and emotionally overloaded short relationship. The line 'Love on the run is breaking us down' shows that the writer wants to express that there must be more than living in the fastlane. People are looking for real love, looking for the 'One and Only';tenderness and trust on a long term basis.
Did you send your version to Taylor Dayne ?
No we didn't. I would love to send my version personally to her to get her opinion. But first of all I haven't her contact data (hahaha) and I don't want to go on somebodies nerves with that. But maybe if she googles or facebooks, who knows...
You did a greatcover of Smooth Operator earlier thisyear. What is your own story with this song ?
I've always loved that song. The videos and especially the long version was really impressive for those days. The style, her coolness in interpreting the quite critical lyrics into her vocal performance is definitely fantastic. I performed that tune for lots of years on stage with my bands and I always wanted to redo it in my personal style. So I picked that iconic track, and my producer and I worked on it to bring it to the here and now. Sony ATV and Peermusic as the publishing companies were really happy with our work and gave us even the permission for a videoshoot; (which is not always the case). And the people loved it. My version went into all German Club and DJ Charts. The major TV station ZDF in Germany asked me to perform it in their biggest live show...I guess you can call it a success...even the radio stations in the US and Canada, not with standing the UK played it.
But still I don't want to be compared with Sade;because her marvellous gift in uniquely hers. Take it as my own interpretation of what the lyrics showed me emotionally.
Are Sade and Taylor Dayne artists that give you the desire to sing ?
Almost everything gives me the desire to sing. Having a bunch of great musicians with me I burn for performing with them. Being in church inspires me to shout out my love to God into the world.
With Sade and Taylor Dayne it is more the songs or let say the compositions which drives me forward to make the best out of it in my own style and range. Good music is always good music. Some songs are so special to me, bringing me in the grip of passion in such a way that I just can resist to include them into my repertoire.
I read somewhere that the house singer Adeva isyour cousin. Is that true? Have you already share songs together ?
Yes that is correct. My deceased mother (RIP mummy!) and her mother are sisters, therefore I'm her cousin. She moved quite something in the house scene produced by Frankie Knuckles and others. But we unfortunately never work together musical wise. But as you wrote earlier it is obviously true that there is a special talent in this family.
Have you planned to record an EP or an album in the next months ?
Yes absolutely. My productions within the last years were mostly cover versions;my original releases didn't get the attention I'd hoped for. But right now myproducer and I are working on a very special concept for my incoming album. We try to bring my Christian faith into a modern style of tracks by a team of writers including myself. We are very excited about that and the first tracks shows that it will turn out a very special and personal accomplishment for me. We expect the album to be ready early next year, a pre release single is scheduled for December this year.
Are you already touring with your songs ?
Yes I am. Just last week I performed at one of the largest German city festivals in Frankfurt to promote the new maxi. More tour dates will come up early 2017 when the studio work for the album is done and is on the market.
What inspires you in music ?
Everything inspires me, just take a look at God's creation. Listening to greatly produced work of other artists, a bunch of good musicians on stage, a nice melody line which comes up in my head, a story line from a motion picture or a novel I read. Music is everywhere, it is the language of the world;it is the way to bring people together irrespective of nation, race or skin color.
How do you feel knowing that European clubbers enjoy your songs especially in Germany ?
It is really a heartwarming feeling to know that people enjoy the work you have done. And it is a fresh feeling every time when a new release is coming out. I am excited to receive such positive responses in the social media. To see your releases climbing the charts is just great. But that is my intention in making music;expressing myself and entertaining the audiences. That is the mission God has given me as a gift in my cradle.
I would like to thank all my fans for their support and kindness over the years. And I promise to do my very best to bring you even more fun and exciting moments either on stage or from the decks of the DJs in the clubs.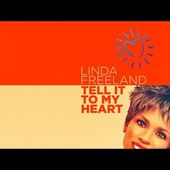 Linda Freeland - Tell It To My Heart (2016)
Buy "Linda Freehand - Tell it to my heart" (2016) here : https://itunes.apple.com/de/album/tell-it-to-my-heart-single/id1131543478 The record label Liberté Records combines up-to-date club music...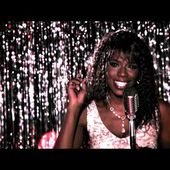 Linda Freeland - Smooth Operator (2015)
Linda Freeland - Smooth Operator (2015) Buy Smooth Operator (2015) here : https://itunes.apple.com/de/album/smooth-operator-ep/id1030872232 The record label Liberté Records combines up-to-date club
Listen to songs and albums by Linda Freeland, including "Deeper Love," "Tell It to My Heart - Single," "Smooth Operator (Remixes) - EP," and many more. Songs by Linda Freeland start at $0.99. Free ...
https://itunes.apple.com/us/artist/linda-freeland/id281129412