Learn more about Linda Rocco ! Her career, her new single and her projects !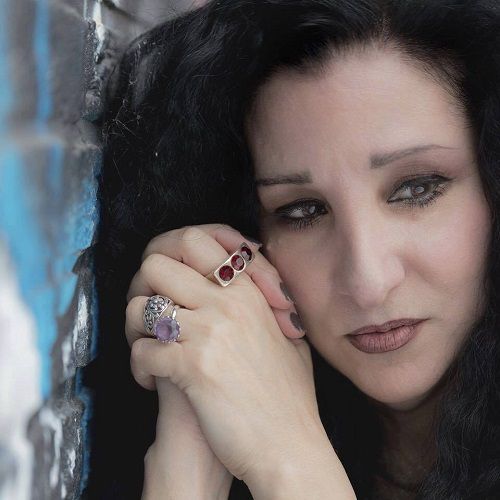 Could you tell us how did started your career? Have you always evolved in Dance Music?
I started my professional career right after High School at 17 yrs. old. I was asked to join a well-known group in North Carolina called Black & Blue. We had monthly engagements in big hotels and performed almost every day of the week, and we rehearsed every single day as well. I stayed for 2 years with them and it was the best school I could ever have as a singer. I have always loved Dance music, and it was the red thread through my entire career…
Would you say that your collaboration with Dance 2 Trance on "Power Of American Natives" was the beginning of your relationship with DJS and clubbers? What seduced you in this song?
I would definitely say that Power of American Natives was the beginning of my collaborations with DJs and Clubbers.What I absolutely loved about Power of American Natives was that it showed both my soft side as well as my Rocker side. I also set a precedent with my spoken verses.
What is your story with Masterboy?
Enrico and Tommy asked me to join Masterboy after Beatrix Delgado left the group. They knew who I was because of Power of American Natives, but I had no idea who they were, lol. But they made me such a great offer, I could not refuse it. I loved the three creative years I spent with them!
Why , like some Dance vocalists in the 90s such as Nina or Alexia, didn't you release an album after "Fly With Me"?
I never even thought about it at that time. I was too busy having fun collaborating with many different DJs and producers, so I never missed that at all.
What your new song « You Make Me Feel Good » is about ?
When I wrote "You make me feel good", I wanted it be a fun dance song. You see a good-looking guy on the dancefloor, you flirt, and let the moment and the music take you.
Why so much time for coming back with a new single under your own name ?
First of all, I was doing so many live gigs and taking care of our Vocal School, Scream Factory, (I run the school with my husband George Liszt since 24 years) that there was very little time to think about any new productions. But then 3 years ago I started collaborating again with different people, and it wasn´t until I teamed up with the English producer Andy Stead that it finally fell together perfectly. You see, I never release a song just to have a release on the market. I have to love it first, then I´ll put my name behind it…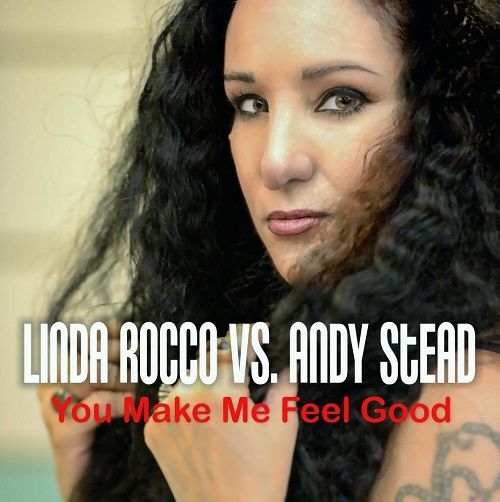 Are you working on another songs ?
I am working on new material, of course!!!
You are still touring on stage, what is your relation with live music and the public?
My relationship with Live Music is the most important part of being a singer for me. I always connect with my audiences whether there are 10,000 people, or 40 people, and it´s always a Love Fest between myself and the audience….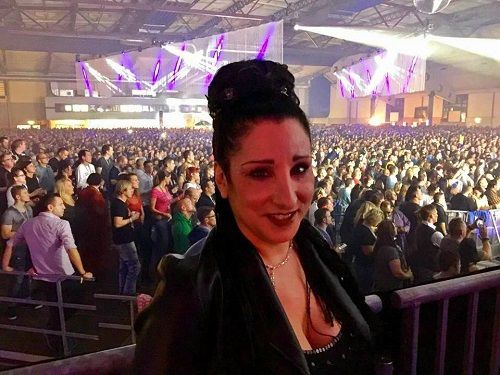 Who would you call inspirations?
There are many people who have inspired me over the years, here are a few: Stevie Nicks – Fleetwood Mac – The Eagles – Donna Summer – Diana Ross – Chaka Khan – Rick James – Earth Wind, and Fire – Prince
What are your further projects?
An EP with remixes of my new single will be released on the 25th of may. I am singing in many different live bands, and working on new material, as well as giving Vocal Lessons at the moment.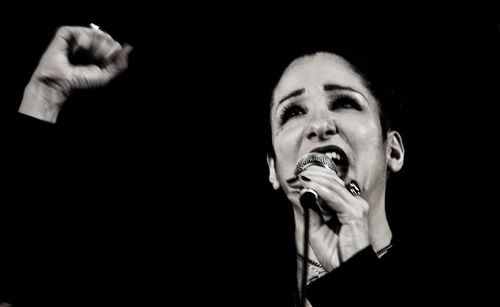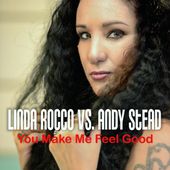 You Make Me Feel Good (Linda Rocco vs. Andy Stead) - EP by Linda Rocco & Andy Stead on Apple Music
Listen to songs from the album You Make Me Feel Good (Linda Rocco vs. Andy Stead) - EP, including "You Make Me Feel Good (Linda Rocco vs. Andy Stead) [Radio Mix]", "You Make Me Feel Good (Linda ...
https://itunes.apple.com/gb/album/you-make-me-feel-good-linda-rocco-vs-andy-stead-ep/id1203672855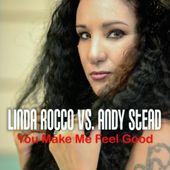 Linda Rocco Vs. Andy Stead - You Make Me Feel Good (Dmn Records)
LINDA ROCCO VS. ANDY STEAD - You Make Me Feel Good Release Date: 08.03.2017 // Label: Dmn Records ➤ Itunes: http://apple.co/2lEFhp3 ➤ Beatport: http://btprt.dj/2nffEYt ➤ Amazon: ...